Four questions with…Linda Strauss
As LAU prepares to ramp up its financial aid packages for a growing student body, Linda Strauss joined LAU's team in North America. While not a member of the Advancement team, Linda plays a role with the Student Development and Enrollment Management team, which is led by Dr. Elise Salem in Beirut.

What is your job at LAU?

I am the Federal Financial Aid Coordinator for LAU. My job is to manage the Direct Loan program that is available for United States citizens that attend LAU. I serve as the liaison between the U.S. Department of Education and the administrative offices on both campuses. I am also the North American contact for prospective students and parents.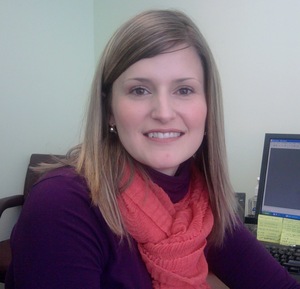 What is it about LAU that interests you the most?

I have been inspired by the faculty, staff and students that I've met at LAU. Everyone works tremendously hard to make LAU a world-class university and it shows! There is a great energy on campus as it is truly an exciting time to be in the Middle East. I am impressed with the University's programs that not only benefit the students at LAU but also the citizens of Lebanon. Wonderful things are happening every day at LAU and I am proud to be a part of it!
What do you hope to accomplish in the coming year?

We are on the cusp of very exciting news: I am looking forward to making the announcement that LAU is fully certified to participate in U.S. Federal Financial Aid programs! I anticipate working with more students and I am excited to see many students benefit from this resource. I want students to know that they have a solid support system at LAU and we are here to help them succeed. I am eager to work with the SINARC program as well. I know that students who attend SINARC will fall in love with Lebanon just like I have!
If you were stuck on a desert island and could have only one piece of music, or one book or one movie for entertainment for the rest of your life what would you choose?
For fun and function I think the obvious choice would be the complete series of Gilligan's Island.
In this issue:
Join us on Facebook: