The award-winning Advancement team
The Advancement division was born at LAU in 2005 when, under the direction of President Jabbra and the Board of Trustees, the university's administrative structure was reorganized. The new structure was designed to make LAU more efficient in its ability to serve the needs of its students as well as the community.
Members of the Advancement team in Lebanon…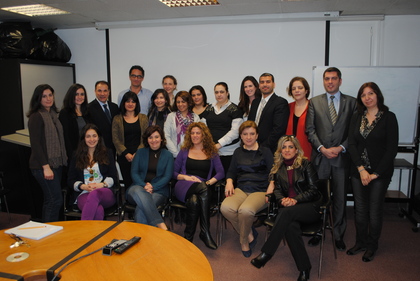 The Advancement division evolved out of what had previously been the Development division. The intention was to broaden the responsibility of the division to include not only fundraising but also alumni relations, marketing and communications, public relations, government relations, and advancement services.
…and the United States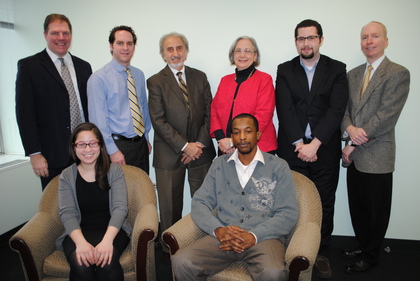 This reorganization has been an unmitigated success thanks to the exceptional work that has been done by the many men and women who have worked within the division during its seven years in existence.
Currently made up of approximately 35 professionals, the Advancement team has helped to raise millions of dollars of support for LAU from around the world. They have also helped to make LAU a household name in Lebanon and the Middle East by projecting a unified message and brand through marketing, communications and media relations to our global constituencies. They have organized thousands of alumni and engaged them in ways that they have never been engaged before. And members of the team help to produce the tools of the trade and keep things running smoothly by managing a massive database and handling donations and other activities in an efficient and professional manner.
"Without the talent of those individuals who have worked as part of LAU's Advancement division over the past seven years LAU would not be what it is today," VP for Advancement Rich Rumsey said. "Their dedication and hard work continue to help drive the unprecedented growth and development that the institution has seen under the leadership of President Jabbra and the Board of Trustees."
In this issue:
Join us on Facebook: