Eleena Korban, Editor-in-Chief of the Online Tribune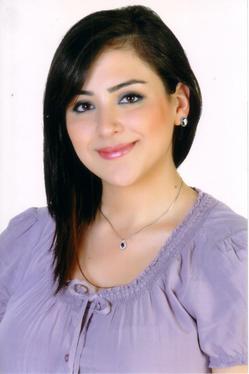 For our latest Friday Spotlight we caught up with Eleena Korban, the Editor-in-Chief of the newly launched online version of LAU's student newspaper the Tribune, and asked her about what's been going on at the newspaper.
Can you tell us a little about how the online version of the Tribune came to happen
In the Journalism program we are required to take two courses called Journalism workshop 1 and 2. The courses were previously taught by Dr. Ramez Maalouf and a couple semesters ago Dr. Yasmine Dabbous began giving them. In workshop one we produced the bi-weekly paper and in workshop 2 we were meant to learn how to manage an online paper. It is meant to be a full fledged website, however it required some procedures that needed a while. We got to the time when we had to start publishing online and we couldn't get our own domain yet, so we used a WordPress domain and made it into a blog. Both classes were very interactive, meaning decisions are made as a group and as a class we decided on the features and procedures of the blog taking into consideration that future classes will have to maintain and take over eventually.
How closely do you work with the editors of the print edition of the Tribune? Is the content the same or different in the two editions?
The whole paper, print and online, is one big collaborative effort. The whole class, which is usually not more than 10-12 students, works closely with each other sharing ideas and brainstorming during class time. Caroline Hodroj,Yahia Hamade, (the 'co-print editors'), Yasmine and I met several times to decide on the specific technicalities for the online edition. Since we were building it from scratch it required a lot of trial and error, not to mention we needed many critical eyes to partake in the process. After this semester, however, there probably won't be that much interaction between the print and online editors. We had to work very closely simply because we were creating it, also because we are all great friends. Now, the print editors work on editing and over-seeing the print paper. Each student has a page that they edit in the newspaper and each one is responsible for uploading the articles to the site by Monday morning. The online editor, would have a page in the paper to edit and would oversee that all the articles have been uploaded with their corresponding photos. We have PDF versions of the print paper available for download on the site as well as all the articles as posts in their corresponding category. That content is the same, but the site has some additional features. The daily cafeteria menu is uploaded every Monday along with a new slideshow of artistic photos taken by LAU students and alumni, a new poll revealing the percentage of students that vote on current issues, a new 'Teacher of the Week' and new useful social media tips to make students' lives easier. Different students from the class are assigned to create the content for the extra features, and others are assigned to upload them. It's really all a collaborative effort, we all work very closely with each other sharing ideas and brainstorming during class time.
What sorts of things do you try to cover? Are you doing any investigative reporting?
We have categories or pages that all relate to LAU student issues except for the one 'off campus' page. The front page usually includes a strong investigative or a really interesting feature piece. There is also the news pages that cover events that happened in LAU, the people page that features students, faculty and staff, the opinion page, the social media and technology page, culture and fashion page, and campus life page. We try to include strong investigative pieces, there have been several successful investigations that caused a change around campus. The computer applications course is going to start testing the students to see their level and place them accordingly because of an opinion piece. The financial aid office is also working on fixing some glitches in the system after an investigative article about student workers. New "No smoking" signs began appearing indoors and in hallways after an investigative about the possibility that LAU might become a non-smoking campus. There were many other exposing investigative pieces under the campus life section mostly. You can check them out at www.tribunelau.com.
Will there be any changes to the online edition of the Tribune in the coming semester? How do you see it changing and growing in the future?
Hopefully, it should go from being a blog to a full website, which would give the students more freedom to design it and add buttons and sidebars. I see it becoming an interactive platform for LAU students. If the students keep campaigning for it and working on it with their all, then it can become a very useful tool for the students. I see it becoming a voice where students can complain about what plagues them and they will be heard. They have to get involved though, maybe start a few discussion, which would be easier on a website.
How about you? What are your personal aspirations for the future?
My personal aspirations are slightly fickle at the moment since I just graduated and am still exploring my options. I know that I will probably be freelanceing for the rest of my life, but I want to become a professor. My plan is to get my Masters Degree and PHD in Sociology or Anthropology and become a renowned writer, professor, lecturer, etc…
---