LAU's spectacular evening in New York City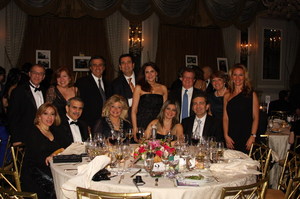 On April 15th LAU held its second annual gala at The Pierre Hotel in midtown Manhattan. Like the inaugural gala a year ago, this event provided LAU with a valuable opportunity to connect with its vast and broad community of supporters from around the world, as well as to celebrate the recent achievements of the university. But the gala also serves another valuable role for LAU, something that the organizers of the event at the university's New York office had in mind from the very beginning: introducing LAU to a broader network of people.
One way that LAU manages to use the gala for this purpose is by recognizing members of the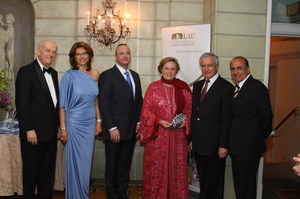 community for their public service. This year the university honored educator and humanitarian Suad Juffali, the managing director of the Ahmed Juffali Benevolent Foundation, and business giant Ray Irani, chairman and CEO of Occidental Petroleum. Both were recognized for their public service with the Sarah Award (named after Sarah Huntington Smith, the American woman who founded the school in the 1830s that eventually became LAU).
Suad Juffali, a 1954 graduate of Beirut College for Women (as LAU was then known), has spent nearly sixty years committed to issues related to social welfare in the Middle East and beyond. In Saudi Arabia, she established and organized the Women Welfare Society and the Al-Faisaliyah Women Society, both dedicated to helping women and children, as well as the Help Center, an organization designed to help children with special needs.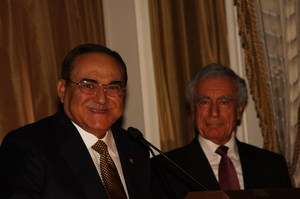 "My alma mater was the guiding star of my life," Juffali said. "It prepared me to pursue my dreams, my aspirations…it taught me the value of education and how to invest in human beings. The university provided me with a passion to make things happen and to never give up."
Ray Irani is best known for his role at Occidental Petroleum (Oxy), transforming the chemical producer during his time at the company. Irani helped turn the company around as a director in the 1980s and became chairman and CEO in 1990. Under his leadership, Oxy has become the fourth-largest oil and gas company in America. Irani, who has also been active in strengthening the relationship between the US and Lebanon as well as the fight against cancer, said "I am thrilled to be honored by Lebanese American University. Under the remarkable leadership of Dr. Joseph Jabbra, LAU continues to be a beacon of educational excellence in Lebanon by providing a world-class curriculum and outstanding cultural programs for all of its students."
The gala provides LAU with a valuable opportunity to connect with its vast community of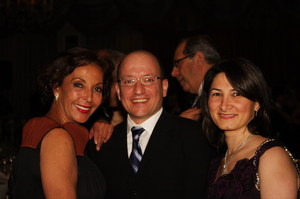 supporters from around the world, as well as providing a chance to introduce the university to a broader network of new people. In attendance were Lebanon's Ambassador to the United Nations Nawaf Salam (whom LAU honored at last year's gala), noted financial expert and author Nassim Taleb, legendary Lebanese journalist May Chidiac, and Lebanese Consulate General in New York Antoine Azzam. The event was emceed by media personality and LAU alumna Octavia Nasr.
"Our goal is to build this gala into something more than just an event," says Richard Rumsey, LAU's Vice President for University Advancement. "We want to use this gala as an opportunity to let the widest possible audience know about the good work that LAU does and how we've become an important part of the landscape of Lebanon and the Middle East."
And by all accounts this year's event surpassed the inaugural event last year.
"We were exceptionally pleased with every aspect of this year's gala," Ed Shiner, LAU's Director of Alumni and Special Projects said. "We hope to continue to build on what we've accomplished during these last two events and make next year's gala that much bigger and better."
In this issue:
Join us on Facebook: