Teamwork is the Key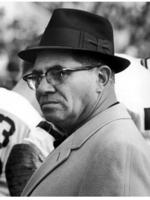 Legendary American football coach Vince Lombardi once said that "individual commitment to a group effort is what makes a team work, a company work, a society work, a civilization work." It is an apt quote from an extraordinary leader.
One of the things that I enjoy seeing the most at my job is when various members of the Advancement team, from across departments, collaborate together on something and make it a success. With so many people working on so many different things, collaboration across departments as a team isn't always as easy as we'd like it or want it to be. But as the Advancement division works alongside other members of the LAU community to prepare for the gala in Beirut later this month, it's really heartening to see so many members of our team in Lebanon working so well together to make it all happen. It takes a lot of work to coordinate the millions of loose ends that are involved in pulling off a successful event like a gala. Each member of the New York office, for example, played an essential role in organizing and executing LAU's two previous galas. And while these moments are always hectic and almost never simple, I think it's moments like these when we are at our best.
Working well as a team can be a challenging thing to do, particularly when you have a large staff that works on two continents. But I've been continuously impressed with how members of our team have been able to come together at times like these and I want to applaud each and every one of them for their efforts.
Sincerely,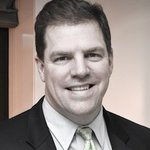 In this issue:
Join us on Facebook: