North America's new gala
After many months of planning, LAU is preparing to host its inaugural North American gala on the evening of April 30th in New York City. In addition to offering an opportunity to celebrate the accomplishments of the university with LAU's many supporters and friends in the United States and Canada, the event will also honor the service and accomplishments of two individuals: Ray LaHood, the current United States Secretary of Transportation, and Lebanon's current ambassador to the United States, His Excellency Antoine Chedid. Both will receive LAU's Distinguished Service Award.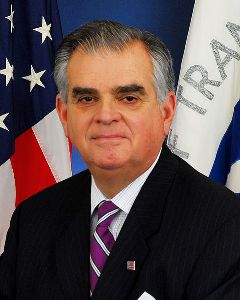 The gala, which will take place at the University Club in New York City, is the product of the hard work of both LAU staff and a dedicated committee made up of friends and alumni of the university, including Lina Jazi, the chair of the committee, Dima Ghossaini, the treasurer of the alumni chapter for New York and New Jersey, and members of LAU's governing boards, like Dr. Paul Boulos, Ron Cruikshank and Wadih "Bill" Jordan. These planners have been in charge of everything from selecting honorees to inviting guests to generating press interest and determining seating.
"Our plan for this gala is to create a better awareness of LAU for friends who know us as well as those who may not be as familiar with our mission. In addition, we welcome this opportunity to update our supporters on the great success of our fundraising campaign, which exemplifies the tremendous support that exists for excellent institutions like ours, in Lebanon, the USA and around the world," explained Edward Shiner, the director for alumni and special projects at LAU's New York Office.
Before becoming transportation secretary, Ray LaHood had a long and distinguished career as an Illinois member of the House of Representatives. Ambassador Chedid has been at his current post in Washington, DC since 2007 but he has had a long career of service to Lebanon as foreign minister in overseas positions at the United Nations, Greece and elsewhere.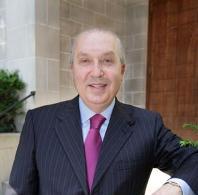 The gala committee will spend the next three months working with interested businesses and individuals to secure sponsorships, as well as inviting guests and organizing the many details involved. The gala is to be an annual event designed to celebrate LAU, gain valuable funding for the university and honor the service of distinguished North Americans.
In this issue:
Join us on Facebook: