Working with our community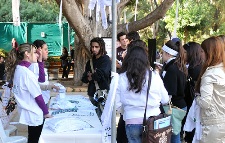 Dr. Elise Salem, LAU's Vice President of Student Development & Enrollment Management recently announced the establishment of a new central unit at LAU. The
Outreach and Civic Engagement (OCE)
office is designed to integrate civic engagement with the extra-curricular activities of LAU students on both campuses and to encourage students to broaden their horizons both within and outside Lebanon. Mr. Elie Samia, who has empowered and inspired LAU students for years, will be the Executive Director of the OCE unit. A lecturer in political science and sociology, Mr. Samia has been the Director of Guidance in Byblos and the tireless director of LAU's highly regarded Model United Nations (MUN) program for the past six years.
Working closely with Mr. Samia in the OCE unit is a team of energetic and visionary staff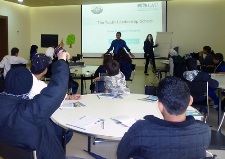 members: Ms. Rima Najm Jalakh, who joins LAU from the Beirut Baptist School where she was the Director of Activities, Events and PR, will take on the role of Senior Administrative Assistant. Ms. Sarah Bou Ajram, who has a degree in Peace Education from Columbia University and has been heavily involved in issues related to curriculum transformation and human rights, will coordinate the Leadership and Civic Engagement office. Ms. Maria-Rita Kassis, a policy analyst and international affairs specialist and an LAU graduate with "high distinction," will coordinate a new office of Study Abroad and International Exchange.
The new unit hit the ground running late last year preparing for the massive MUN program, a new leadership school with the Safadi Foundation, and working on the Beirut Marathon. The unit also hosted the second LAU/NGO fair.
In this issue:
Join us on Facebook: