LAU uses new styles for appeals in 2010
Now that 2010 has arrived, development officers in Lebanon and America are crafting new messages for the university's loyal donor base, while using new technology to reach them.
Lana Abou Teen, an assistant director of development, is hard at work on the spring appeal. The next appeal will reach out to over 16,000 alumni, in an effort to keep them involved with their alma mater.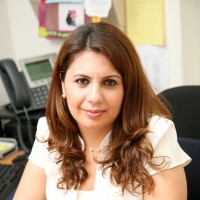 Lana Abou Teen.
The new mailing will also be different because it will incorporate suggested donation levels, in a bid to increase constituents' commitments to the university. Lana is working to convince them to donate $50 to LAU in the next appeal. The spring appeal will offer a pledge form, which offers recipients flexibility to name their own amount and specify how alumni want their donations to help the university.
Paula Place, the assistant director of development for North America, has focused on the Byblos library for this year's annual fund appeal to North American constituents. The Byblos campus needs a modern structure that will not only offer the traditional components of a library, but also embrace the best of technology.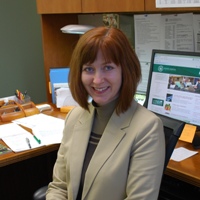 Paula Place.
Fundraising for the new Byblos library will provide students with the space and resources that they need in our increasingly technological society. Paula explained that "the landscape of fundraising is also rapidly changing and we are exploring ways to utilize social mediums such as Facebook and Twitter to augment our traditional fundraising methods and build our relationship with friends and alumni."
In this issue:
Join us on Facebook: