LAU gearing up for its second annual gala
After last spring's resounding success at the inaugural LAU gala, the team is gearing up for the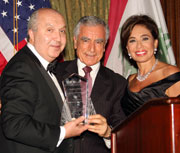 university's second annual event which this year will take place on April 15 at The Pierre Hotel in New York City. The second gala will grow on the success of the first one and should offer LAU an even greater opportunity to get its message out. This year LAU will honor two more individuals with Sarah Awards for their contributions to the public good. The award is named after Sarah Huntington Smith, the woman who started a school for girls in 1830s-Beirut that eventually became our beloved LAU.
This year's gala will honor Suad Juffali and Ray Irani for the contributions that they have both made in their fields. Suad Juffali, whose late husband founded the venerable E.A. Juffali and Company in Saudi Arabia, has dedicated her life to advancing the cause of education for children and young women, through her support of groups like Saudi Arabia's Effat University. Juffali, who was born in Palestine, has also dedicated herself to helping Palestinians in need throughout the Middle East.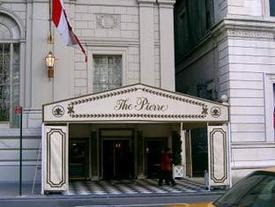 Ray Irani has been the chairman and CEO of Occidental Petroleum since 1990, and has built a long and successful career since working as a research scientist starting in the 1950s. His career included periods at Monsanto, the Olin Corporation, a chemical producer, and, finally, Occidental, where he was credited with turning the petrochemical company around.
Proceeds from the gala will continue to be used to support the LAU's efforts on women's issues in the Middle East.
In this issue:
Join us on Facebook: