Four questions for…David Grosner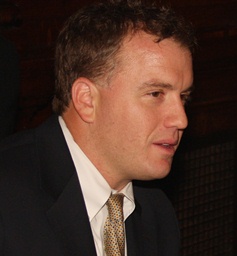 What is your job at LAU?
I work in the New York office of LAU as the Senior Investment Officer responsible for ongoing oversight of the LAU endowment. My responsibilities include asset allocation, manager selection, due diligence, and risk management.
What is it about LAU that interests you the most?
I'm always amazed at the diversity of activities that are occurring at LAU. Every day, I receive updates on a myriad of campus activities including thesis defenses, gallery showings, book signings, and educational lectures. Unfortunately, I don't work on campus to take advantage of such opportunities but I hope to attend a few events on my next visit.
What do you hope to accomplish in the coming year?
To provide the best risk-adjusted performance returns for LAU. In addition, the Investment Committee and I continuously work to position the endowment in order to take advantage of expected changes in the global capital markets.
If you were stuck on an island and could have only one piece of music, or one book, or one movie for entertainment for the rest of your life what would you choose?
A book, The Little Prince by Antoine de Saint-Exupéry would be my choice. While it expounds observations on life and human nature, the narrator's picture of a boa constrictor eating an elephant is most memorable to me!
In this issue:
Join us on Facebook: